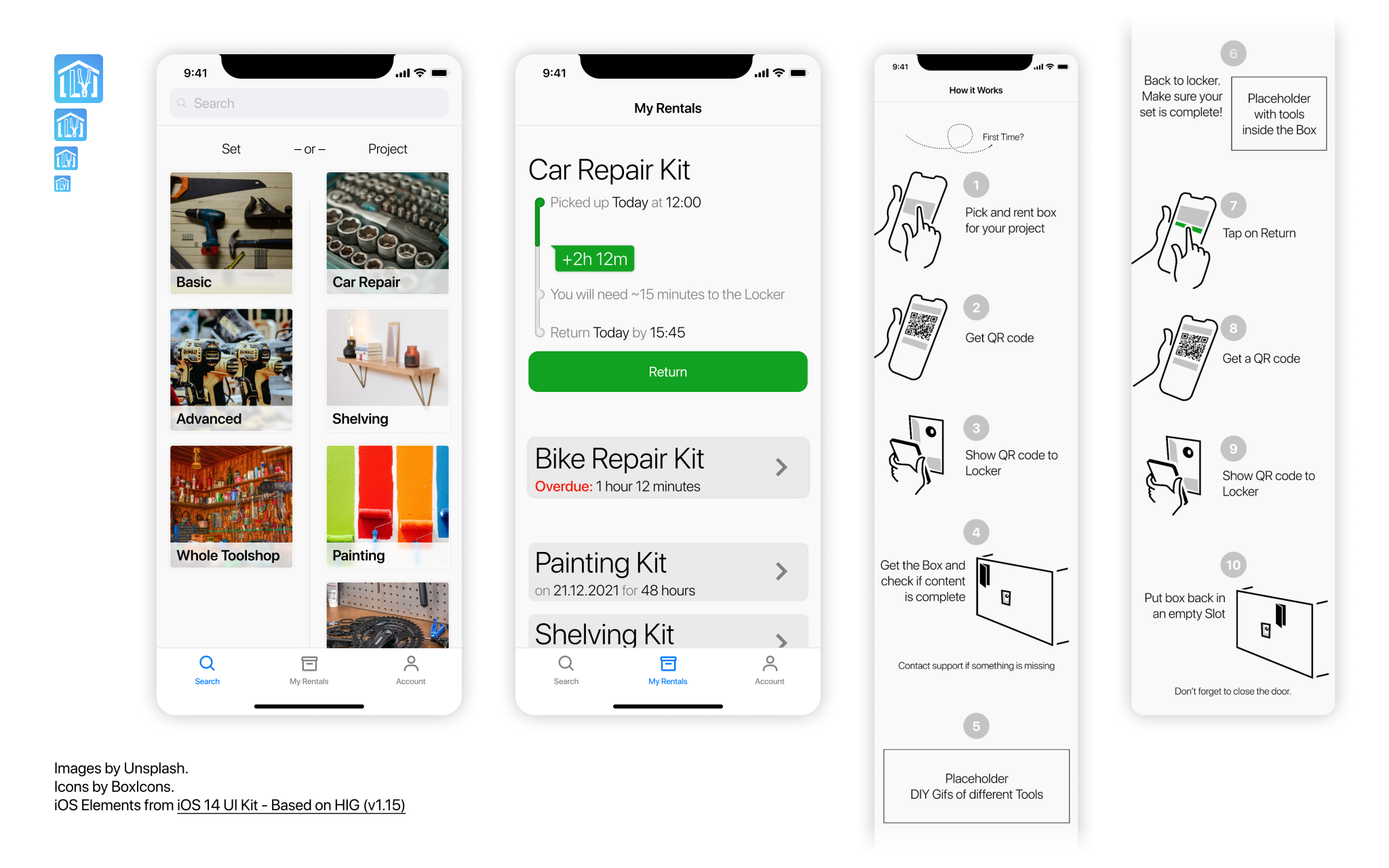 For: Designflows 2021 Challenge
Role: UX / UI Designer
Date: 08/10/2021
Timeframe: 2 days
Task
Create a logo, 'my rentals' and a 'how it works'.
Images used from Unsplash, Icons from BoxIcons.
All Illustrations by myself.
Logo
Took approximately half of the challenge.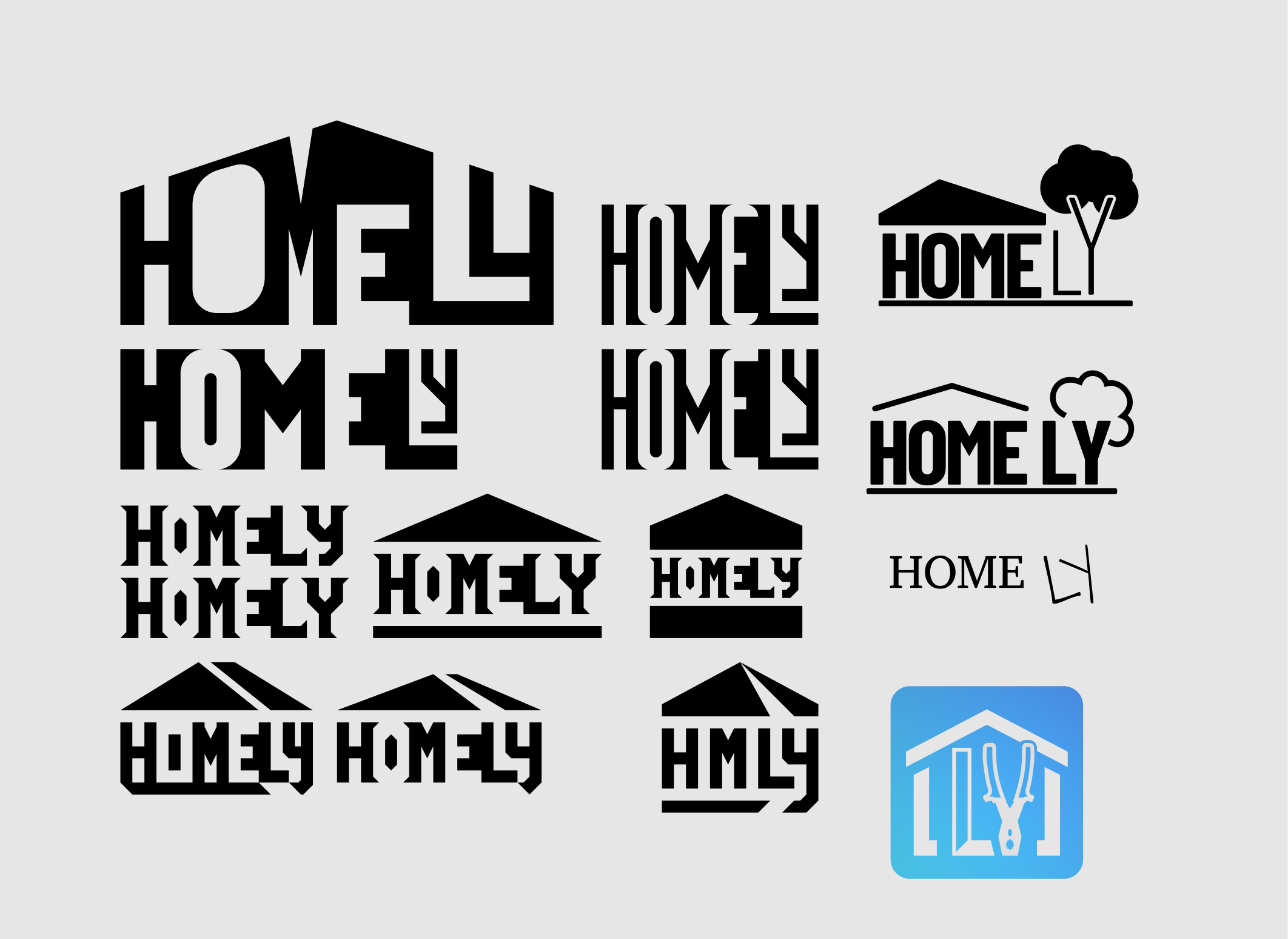 In the end I went with the blue logo as a wordplay of home-ly, the two tools represent l and y inside a home.
Search
Divided by two approaches, by toolset and by project.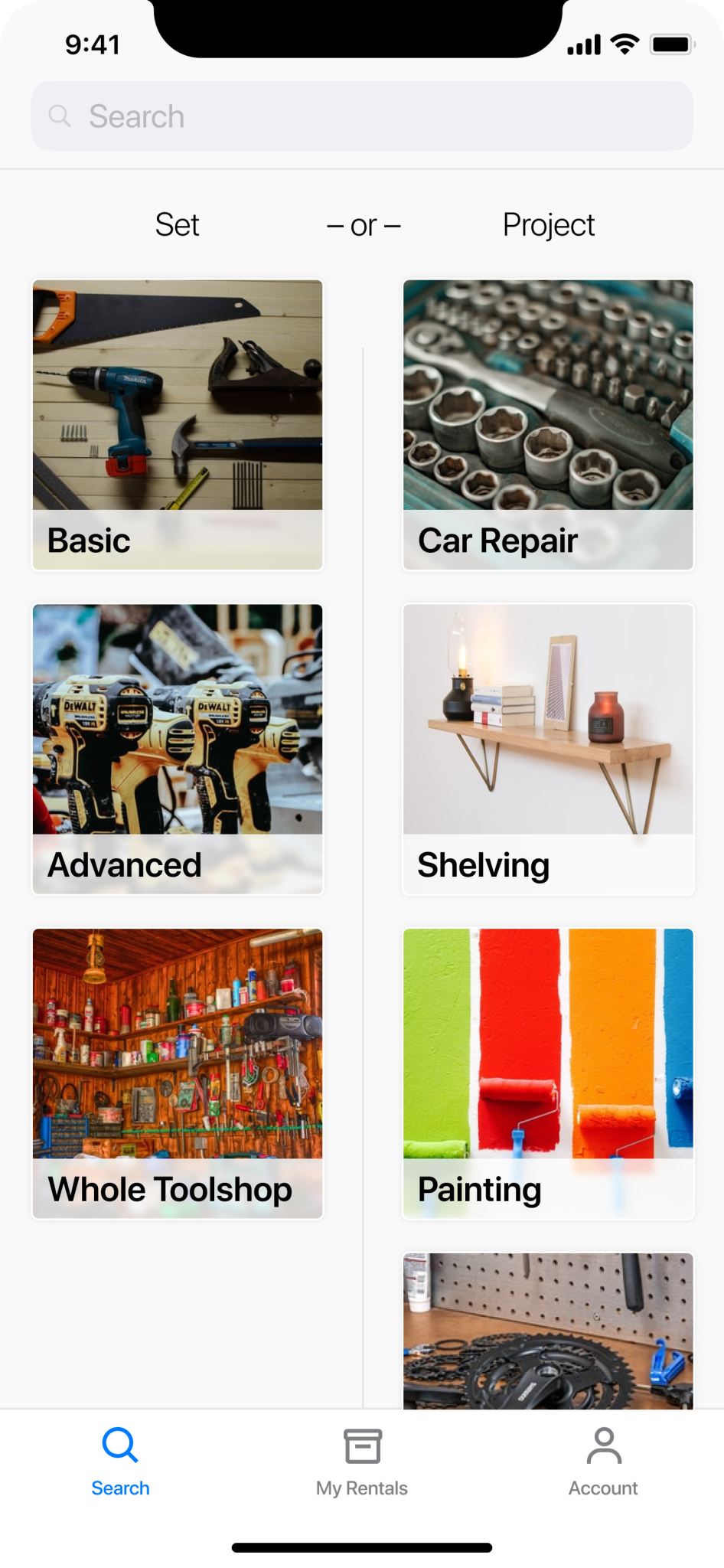 My Rentals
Important to see when you have to return and your rental history.
How it Works
This part was intentionally kept with a minimum of text, translations are expensive and word lengths are unpredictable. (I'm looking at you german language: Donau­dampf­schiffahrts­elektrizitäten­haupt­betriebs­werk­bau­unter­beamten­gesellschaft)

Lessons learned
Logos take time and working with negative space takes even longer
You can't get rid of all text instructions
'Double-check' your file before submitting …